"My son listens to your lullaby cd every night at bed time. I reaped the rewards..."
– Facebook Fan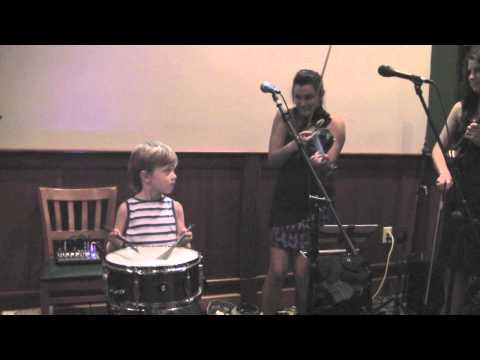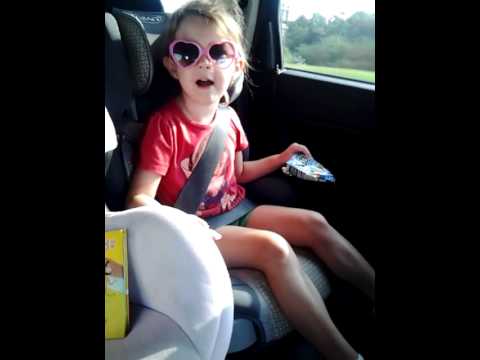 Now Streaming!
<a href="http://marthastrouble.bandcamp.com/album/a-little-heart-like-you" data-mce-href="http://marthastrouble.bandcamp.com/album/a-little-heart-like-you">A Little Heart Like You by Martha's Trouble</a>
CD Giveaway
Martha's Trouble CD Giveaway There is a lot to be said for children's music that doesn't make me want to drive into oncoming traffic, but there's even more to be said for children's music that I actually like. Jen and Rob Slocumb, an Americana folk/pop duo, responsible for the critically acclaimed album, "Forget October", have come out with an album of lullabies –...
Jen talks w/ Antimusic.com
SINGLED OUT! Today Jen Slocumb from Martha's Trouble tells us about the song "Goodnight Sweet Child" from their brand new lullabies album "A Little Heart Like You". Here is the story: Rob and I decided we would record a lullaby CD the beginning of this year. We had some traditional lullabies we knew we were going to rearrange and record, but we really wanted some...
CD Review: Martha's Trouble "A Little Heart Like...
The International Review of Music By Brian Arsenault Martha's Trouble, for the uninitiated 'til now like me, is a husband and wife folk duo — Rob and Jen Slocumb — who had great critical success with their first album a few years ago, did the touring thing, released more albums with some success and then devoted some years primarily to their two young children.  A happy outcome of that kid...
"The "standards" you know: "Twinkle Twinkle Little Star," "You Are My Sunshine"..."
– The International Review of Music
Parents.com - Goody Blog
Lullaby Music You and Baby Will Love May 16, 2012 by April Rueb When I was in college, I spent my summers working as a teacher's assistant in a child care center. I have many wonderful memories from those days — watching a baby take her first steps, hearing another say his first word — but there's one thing I don't miss: nap time. Every day after lunch, the children were put on their cots to...
"It's the perfect lullaby album — soothing for Baby, not boring for Mom and Dad...."
– Parents Goody Blog
LayBabyLay.com
We would like to thank Laybabylay.com for featuring A Little Heart Like You on their blog!  Jen Slocumb of the talented acoustic duo Martha's Trouble recently emailed me about doing a giveaway of their sweet lullaby cd just in time for mother's day.  She sent me the songs, and they are precious!  My favorite is "you are my sunshine" which she combines with "let the sun shine in."  I sing that...
Q&A with Billboard.com
How the husband-and-wife pop/folk duo turned a family tradition into its new album. Martha From iPads to iPods, video games and all things electronic, it's not just adults who are so often receiving such a steady stream of stimuli these days. Kids are, too.  Folk duo Martha's Trouble decided to go unplugged in hopes that children might, as well. At least at bedtime.  The...
Something big just happened!
After 5 months and with support of our friends, fans, and local businesses, we are happy to announce that today is the OFFICIAL RELEASE DAY for A Little Heart Like You! Woohoo, cheers to that! This has been a very rewarding project to work on and one that we are very proud of.  It has been very fulfilling reading emails, txt msg, and facebook post from moms & dads who have shared stories or...
Facebook Fan
I had the absolute pleasure of being introduced to your "A Little Heart Like You" album the other day by a friend. I picked my 3 yr old son up from daycare, all riled up as usual, and put the cd on in the car. There was absolute silence all the way home (an absolute first!), and when we arrived home, he cried and cried not to get out of the car. Once I managed to get us in the house, I...
A ray of hope
AOL Music Listening Sessions! →
To celebrate the release of A Little Heart Like You, AOL Music is streaming the album all week long. Enjoy!
Download Title Track "A Litte Heart Like You"!
Watch
Playing Goodnight, Sweet Child 'live' for the first time in front of a group of kindergartener's with our 6yr old on drums!
"Funded and promoted entirely through a Kickstarter.com campaign, the indie folk..."
– The Rock Report.com
Martha's Trouble to release lullabies album on May...
FOR IMMEDIATE RELEASE March 13, 2012   MARTHA'S TROUBLE TO RELEASE ALBUM OF LULLABIES ON MAY 8, 2012 (Just In Time For Mother's Day!)   Album Recording And Promotion Fully Funded By Kickstarter Campaign   "Dreamland has come and it is peaceful, it's where imaginations fly. These safe and loving arms that keep you, will always be by your side." – "Goodnight Sweet Child" by Martha's Trouble  ...
We have Lullabies!
About this time last week we were about 9 hours into day 2 of what would be a 14 hour mix session.  After a few rounds of revisions we are happy to say that as we write this post the final mixes are playing in the background and we could not be more pleased! Last Friday we started to make our way to Asheville, NC for the weekend.  After a stop in Atlanta, and then short recording session with the...